If you or anyone in your household has any symptoms of Covid-19, please DO NOT book a face to face appointment. Please either book a telephone consultation here, or call 111 for further advice.
« Back to search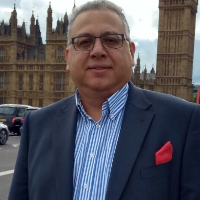 Dr. Mo Shalaby
Hollyoaks Medical Centre
229 Station Road, Wythall, Birmingham, B47 6ET
Dr Shalaby is a senior experienced GP, who in addition to the general GP daily work has a special interest in, musculoskeletal conditions, chronic pain management especially back and neck pain, as well as dermatology and Minor Surgery.
He had specialised training in joint injections under ultrasound guidance and injection of thread (spider) veins.
His practice is based near Solihull, South Birmingham, North of Worcestershire, and north of Warwickshire.
He is based one mile away from Junction 3 of the M42 and 200 yards from Wythall train station.
Education
Dr Shalaby Holds a Full licence with the GMC and is a member of the Royal College of GPs (RCGP)
member of the association of surgeons in primary care ( ASPC )
completed training in Minor Surgery (Skin Surgery), ultrasound Guided injections into the joints.
He has a role as specialist clinical advisor to the Care Quality Commission. (CQC)
previous abandoned roles:
Final Year Tutor to the medical students of Birmingham University
Appraiser for doctors for the purpose of revalidation and professional licencing. (NHS England)
Lead GP for the west midlands programme for pain education for doctors.
Certifications
MBBS, MRCGP
Languages
Arabic, English
Services
Ear syringing, Health screening, Joint injections, Men's health, Male medicals, Minor surgery, Travel vaccines, Vaccinations, Weight loss
Specialties
Care for older people, Cardiology, Dermatology, ENT, Mental Health, Pain Management, Palliative Care, Rheumatology/musculoskeletal medicine, Sports medicine
Please note that information on this page has been provided by the GP