If you or anyone in your household has any symptoms of Covid-19, please DO NOT book a face to face appointment. Please either book a telephone consultation here, or call 111 for further advice.
« Back to search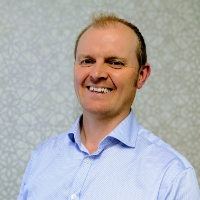 Dr. Ben Sinclair
Optimise Health Clinic Newhall
Cornwall Buildings, 45 Newhall St, Birmingham, B3 3QR
Hi, I am Dr. Ben Sinclair, founder of Optimise Health Clinics.
I offer a private GP service in Birmingham City Centre aiming to deliver high-quality, personalised healthcare that is convenient and easy to access for busy people.
My special interests are stress, mental health, sports injury and musculo-skeletal issues, medically unexplained symptoms and pain management.
I hope to make your health journey as easy as possible with a patient led approach, as I believe in a traditional doctor patient relationship combined with the best modern medicine.
Education
MRCGP Qualified from the Royal College of General Practise
MBCHB/ MBBS Qualified from the University of Leeds
Certifications
MBBS, MRCGP
Languages
English, French, German, Khmer
Services
Cervical smear, Diabetes review, Female medicals, Fertility, Health screening, Joint injections, Men's health, Male medicals, Sexual health screen, Smoking cessation, Travel vaccines, Vaccinations, Women's health, Weight loss
Specialties
Diabetes, Mental Health, Men's health, Pain Management, Rheumatology/musculoskeletal medicine, Sexual Health/Genito-urinary medicine (GUM), Sports medicine, Travel medicine, Women's health
Please note that information on this page has been provided by the GP