If you or anyone in your household has any symptoms of Covid-19, please DO NOT book a face to face appointment. Please either book a telephone consultation here, or call 111 for further advice.
« Back to search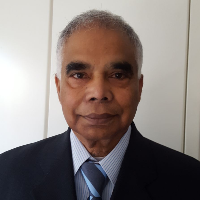 Dr. MV Rao
Crown Wood Medical Centre
4a Crown Road, Bracknell, RG12 0TH
Dr Rao is a highly respected GP with over 35 years of experience. He is extremely popular with patients not only for his medical knowledge but for providing accessibility. Notable achievements include a letter of recognition from the Department of Health in 2014 for encouraging a higher uptake of NHS Health Checks in Bracknell Forest.
Education
Dr Rao qualified as a doctor in India and trained to be a GP in Northern Ireland. He has a breadth of experience across multiple specialities.
Certifications
MBBS, MRCGP, DRCOG
Languages
English
Services
Diabetes review, Ear syringing, Health screening, Joint injections, Sexual health screen, Smoking cessation, Vaccinations
Specialties
Diabetes, Respiratory Medicine
Please note that information on this page has been provided by the GP