« Back to search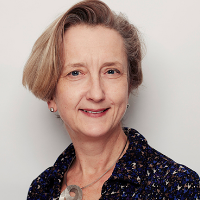 Dr. Clare Macmichael
Balham Park Surgery
236 Balham High Rd, Balham, London, SW17 7AW
Request a time
Over 80% of patient requests are accepted by our doctors.
I am a partner in a practice in Balham with 20 years experience. I worked in the sexual health clinic at Charing Cross Hospital before becoming a partner.
Our surgery was recently the setting for a yearlong series of "GPs Behind Closed Doors" which was shown on channel 5.
I am the lead for prescribing in our practice and do a weekly session in a nursing home. I teach doctors training to be GPs in the practice.
I work part time and have 3 teenage children. I enjoy the variety and challenges general practice has to offer and am confident seeing a wide range of medical problems.
Education
University of Bristol MBChB 1988
Taunton and Somerset Vocational Training Scheme
Certifications
MBBS, MRCGP, DRCOG, DFFP
Languages
English
Services
Cervical smear, Diabetes review, Female medicals, Health screening, Men's health, Male medicals, Sexual health screen, Smoking cessation, Women's health
Specialties
Dermatology, Family planning, Men's health, Paediatrics, Sexual Health/Genito-urinary medicine (GUM), Women's health
Please note that information on this page has been provided by the GP
Request a time
Over 80% of patient requests are accepted by our doctors.