If you or anyone in your household has any symptoms of Covid-19, please DO NOT book a face to face appointment. Please either book a telephone consultation here, or call 111 for further advice.
« Back to search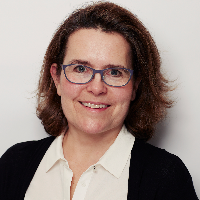 Dr. Marietta Swanne
Balham Park Surgery
236 Balham High Rd, Balham, London, SW17 7AW
Dr Marietta Swanne graduated from the University of Navarra, Pamplona, Spain in 1989.
She then held a number of hospital posts mainly in London before choosing to become a GP. She completed her general practice training with the Nottingham Vocational Training Scheme in 1994.
She has been a GP in South West London since 1999 and joined the Balham Park Surgery in 2002 where she is a partner.
She has extensive experience of both adult and paediatric medicine and is a GP with a special interest in gynaecology at St George's Hospital where she does a One Stop Gynaecology clinic once a week.
She enjoys the variety of general practice and feels confident dealing with a wide range of conditions.
She is married and has two sons. Marietta has lived in Chile and Spain
Education
University of Navarra, Pamplona, Spain. LMS Navarra 1989
Nottingham Vocational training scheme 1994
Letter of intrauterine techniques
Diploma in Clinical Ultrasound (Obstetric/Gynaecology)
Certifications
MBBS, MRCGP, DRCOG, DFFP
Languages
English, Spanish
Services
Cervical smear, Sexual health screen, Women's health
Specialties
Care for older people, Family planning, Palliative Care, Women's health
Please note that information on this page has been provided by the GP