If you or anyone in your household has any symptoms of Covid-19, please DO NOT book a face to face appointment. Please either book a telephone consultation here, or call 111 for further advice.
« Back to search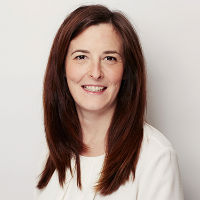 Dr. Sian Morris
Balham Park Surgery
236 Balham High Rd, Balham, London, SW17 7AW
I completed my medical and general practice training in Newcastle upon Tyne. I then took some time out to travel and work for a year in Sydney Sexual Health Centre. On returning to the UK I decided to move to London. I have 7 years experience of full time general practice and currently work 3 days a week as a GP partner at Balham Park Surgery. Balham Park Surgery was recently featured in a year long Channel 5 documentary called "GPs Behind Closed Doors"
I have always been interested in women's health and sexual health. I am competent in inserting contraceptive implants and coils. I have recently become a mum and I now have an increasing interested in child health.
Education
MBBS University of Newcastle upon Tyne 2003
GP training completed in 2008
MRCGP passed with Merit
Diploma in Reproductive and Sexual Health
Diploma in Obstetrics and Gynaecology
Letter of Competence in Subdermal Contraceptive Implants
Letter of Competence in Intra-Uterine Devices
Certifications
MBBS, DRCOG, DFFP, DFSRH Diploma
Languages
English
Services
Cervical smear, Female medicals, Fertility, Health screening, Men's health, Male medicals, Sexual health screen, Women's health, Weight loss
Specialties
Care for older people, Cardiology, Dermatology, ENT, Family planning, Gastroenterology, Mental Health, Men's health, Neurology, Ophthalmology, Paediatrics, Pain Management, Palliative Care, Respiratory Medicine, Sexual Health/Genito-urinary medicine (GUM), Women's health
Please note that information on this page has been provided by the GP