If you or anyone in your household has any symptoms of Covid-19, please DO NOT book a face to face appointment. Please either book a telephone consultation here, or call 111 for further advice.
« Back to search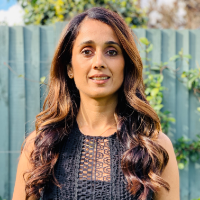 Dr. Jagrati Acharya
Dr Acharya's Practice
The Biome @ Complete Physio, First Floor, 321 Fulham Road, London, SW10 9QL
Dr Jag is a highly experienced GP, having graduated from University of London and Imperial College in 1998. She has worked extensively in both the NHS and Private sectors of General Practice and has developed a unique and personable manner with her patients. Her clinical skills and expertise through the field of medicine enable her to provide a high-level service to her patients, especially in the areas of Women's Health, Dermatology and all aspects of Family Medicine including Paediatrics.
She advocates both conventional and alternative treatments, allowing patients to embrace continuing changes in the vast medical field and in doing so incorporates a very personalised level of care.
"Health is the greatest of human blessings"…Hippocrates
Education
St George's Hospital Medical School, MBBS 1998
Imperial College BSc 1998
Certifications
MBBS, BsC
Languages
English, Gujarati
Services
Cervical smear, Female medicals, Fertility, Health screening, Men's health, Male medicals, Sexual health screen, Smoking cessation, Travel vaccines, Vaccinations, Women's health, Weight loss
Specialties
Dermatology, Family planning, Men's health, Paediatrics, Rheumatology/musculoskeletal medicine, Sports medicine, Travel medicine, Women's health
Please note that information on this page has been provided by the GP