If you or anyone in your household has any symptoms of Covid-19, please DO NOT book a face to face appointment. Please either book a telephone consultation here, or call 111 for further advice.
« Back to search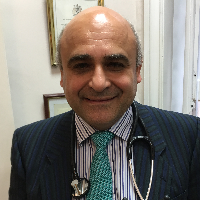 Dr. Maher Shakarchi
Dr Shakarchi's Practice
13 Pimlico Road, Victoria, Victoria, London, SW1W 8NA
Dr Shakarchi qualified at St Georges Hospital Medical School, University of London in 1982 and has been a full time partner at his own practice for the last 25 years.
DR SHAKARCHI'S OWN PRACTICE HAS CLOSED ON 31.05.21.
DR SHAKARCHI HAS STOPPED OFFERING ANY MEDICAL SERVICES AT DOCTALY FOR MORE THAN ONE YEAR.
Education
St Georges Hospital Medical School, University of London
Certifications
MBBS, MRCGP, DRCOG, DFFP, DCH
Languages
Arabic, English, French
Please note that information on this page has been provided by the GP