If you or anyone in your household has any symptoms of Covid-19, please DO NOT book a face to face appointment. Please either book a telephone consultation here, or call 111 for further advice.
« Back to search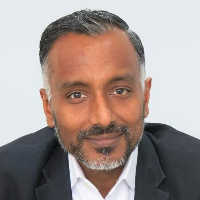 Dr. Anshu Bhagat
Grovelands Medical Centre
1 Grovelands Road, Palmers Green, London, N13 4RJ
Dr Bhagat is a well respected and experienced GP in Enfield. He leads an established and well run group of NHS practices.
He has also held the important, and challenging role of NHS clinical commissioning lead in Enfield.
Languages
English
Please note that information on this page has been provided by the GP