If you or anyone in your household has any symptoms of Covid-19, please DO NOT book a face to face appointment. Please either book a telephone consultation here, or call 111 for further advice.
« Back to search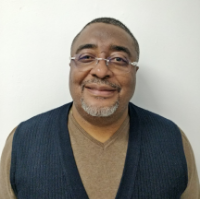 Dr. Douglas Baldy-Gray
Hendon Way Surgery
215 W Hendon Broadway, London, NW9 7DG
Qualified from Rostov State Medical institute in Russia in 1985.
Later work in the Teaching Hospital in Accra- Ghana before coming to the Uk.
Been working as a GP Partner for the past 19 years.
I believe in patient centred consultation and high quality service to my patients.
My interest is in Management of Type 2 diabetes and Dermatology.
Education
- MD Russia June 1985
- DRCOG April 2000
- DFFP August 2000
- MRCGP JANUARY 2011
Certifications
MRCGP, DRCOG, DFFP
Languages
Akan, English, Russian
Services
Diabetes review, Men's health, Male medicals, Weight loss
Specialties
Diabetes, Dermatology
Please note that information on this page has been provided by the GP