If you or anyone in your household has any symptoms of Covid-19, please DO NOT book a face to face appointment. Please either book a telephone consultation here, or call 111 for further advice.
« Back to search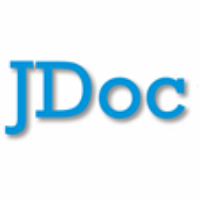 Dr. JDoc Golders Green
JDoc Golders Green
3rd Floor, Roman House, 296 Golders Green Road, Golders Green, London, NW11 9PY
JDoc365 private Doctors are here to help you and your family whenever you need medical attention, specialist investigations, diagnostics and fast-track consultant referrals. We are based in modern, fully equipped medical centres and are proud of our 12 year reputation for providing the finest clinical healthcare for our patients.
We offer a wide range of private GP services including travel vaccinations, comprehensive corporate health benefits, home nursing services, support and advice. Should you need any additional services during a consultation, we can also provide same day, onsite imaging and pathology.
Doctors:
Dr Walter Abelman (Medical Director)
GMC 4066332
As Medical Director of JDoc Medical Limited, Dr Abelman has 26 years of experience in General practice after gaining broad experience in hospital medicine. He specialises in diagnosing problems that are more challenging across a broad range of specialties.
Dr Abelman qualified at the University of Witwatersrand in Johannesburg in 1992 before moving to the UK. He has worked in London's leading teaching hospitals, gaining experience in general medicine, haematology, oncology and paediatrics before qualifying as a GP.
Having worked for years as a Partner GP, Dr Abelman left full-time NHS practice to build the JDoc practice, focusing on providing the best care to the local community. He retains a weekly commitment to his NHS practice.
Medical University – University of the Witwatersrand, Johannesberg, South Africa
Services provided:
Ear Syringing
Health Screening
Male medicals
Travel Vaccinations
Diabetes Review
Sexual Health screen
Men's Health
Vaccinations
-------------------------
Dr Ajay Bhundia
GMC 6029042
Languages – English, Gujarati, Hindi, Urdu

With 18 years experience as a GP, Dr Ajay Bhundia trained at Kings College Hospital in South London and is a GP principal in North West London.
He has been with the JDOC team since 2011. His main special interests are cardiology and dermatology. He also holds a diploma in Dermatological Surgery.

Medical University - Guys, Kings & St Thomas' School of Medicine and Dentistry, London

Services provided:
Ear Syringing
Health Screening
Male medicals
Joint injections
Minor Surgery
Travel Vaccinations
Weight loss
Diabetes Review
Sexual Health screen
Men's Health
Vaccinations
-------------------------
Dr Sylvia Abramov
GMC 3415289
Languages – English, French
With 27 years experience, Dr Abramov trained in Paris and has lived in the UK since 1989. She is multilingual, speaking English and fluent French, and has worked in The Whittington and The Royal Free hospitals.
She has worked in private practice for over 15 years, joining JDoc365 in 2012 where she is a respected Partner.
Her clinical interests include paediatrics, childhood immunisation, preventative medicine, sexual health and gynaecology.
Medical University – Pitié- Salpêtrière, Paris, France
Services provided:
Health Screening
Male medicals
Women's health
Cervical smear
Female medicals
Travel Vaccinations
Diabetes Review
Fertility
Sexual Health screen
Vaccinations
Education
Please see the main JDoc Golders Green profile for information on all doctors.
Languages
English
Please note that information on this page has been provided by the GP