« Back to search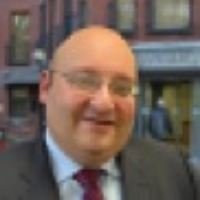 Dr. Walter Abelman
JDoc Golders Green
3rd Floor, Roman House, 296 Golders Green Road, Golders Green, London, NW11 9PY
As Medical Director of JDoc Medical Limited, Dr Abelman has 26 years of experience in General practice after gaining broad experience in hospital medicine. He specialises in diagnosing problems that are more challenging across a broad range of specialties.
Dr Abelman qualified at the University of Witwatersrand in Johannesburg in 1992 before moving to the UK. He has worked in London's leading teaching hospitals, gaining experience in general medicine, haematology, oncology and paediatrics before qualifying as a GP.
Having worked for years as a Partner GP, Dr Abelman left full-time NHS practice to build the JDoc practice, focusing on providing the best care to the local community. He retains a weekly commitment to his NHS practice.
Education
University of the Witwatersrand, Johannesberg, South Africa
Certifications
BsC, MRCGP
Languages
English
Services
Diabetes review, Ear syringing, Health screening, Men's health, Male medicals, Sexual health screen, Travel vaccines, Vaccinations
Please note that information on this page has been provided by the GP