« Back to search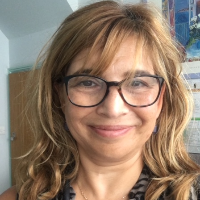 Dr. Soraya Meer
Lancaster Gate Medical Centre
20-21 Leinster Terrace, London, W2 3ET
I am a General Practitioner with over 20 years experience of working in varied environments, including suburban and semi rural practices, before arriving at my current role as a Partner in a thriving practice in Central London, on the edge of Hyde Park.
Over the years I have developed my skills in order to provide high quality care tailored to the differing needs of each of my patients and I continue to update my knowledge to ensure the delivery of evidenced based medical care to all.
Whilst I have a special interest in women's health and family planning, I remain very much a generalist as it is the diversity of General Practice which I continue to enjoy.
In addition to my work as a clinician, I am involved in appraising fellow GPs in order to support their own professional development and also provide training for medical students.
Education
MB BS University College And The Middlesex Hospitals School of Medicine. 1991
B.Sc. University of London 1988
M.Sc. University of London 1997
Certifications
MBBS, MRCGP, DFFP
Languages
English
Services
Cervical smear, Diabetes review, Female medicals, Fertility, Health screening, Men's health, Male medicals, Sexual health screen, Women's health
Specialties
Family planning, Women's health
Please note that information on this page has been provided by the GP