If you or anyone in your household has any symptoms of Covid-19, please DO NOT book a face to face appointment. Please either book a virtual consultation here, or call 111 for further advice.
« Back to search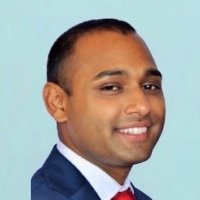 Dr. Jinesh Mehta
Med Cliniq
102 Boundary Road, St Johns Wood, London, NW8 0RH
Request a time
Over 80% of patient requests are accepted by our doctors.
Dr Mehta has over 12 years experience in looking after patients with general medical problems.
He has a keen interest in sports medicine and musculoskeletal medicine and has looked after a premiership football club for the last 10 years also. He is able to provide joint injections and carpal tunnel injections.
He continues to work in the NHS and has an interest in medical education.
Dr Mehta has over 2 years experience providing private medical care which has given him a good working knowledge of highly skilled professionals in specialist fields.
Education
Guy's, King's and St Thomas' School of Medicine
Certifications
MBBS, BsC, MRCGP, DRCOG, DFSRH Diploma
Languages
English, Gujarati, Hindi
Services
Cervical smear, Diabetes review, Female medicals, Fertility, Health screening, Joint injections, Men's health, Male medicals, Minor surgery, Sexual health screen, Smoking cessation, Travel vaccines, Vaccinations, Women's health, Weight loss
Specialties
Pain Management, Rheumatology/musculoskeletal medicine, Sports medicine
Please note that information on this page has been provided by the GP
Request a time
Over 80% of patient requests are accepted by our doctors.