If you or anyone in your household has any symptoms of Covid-19, please DO NOT book a face to face appointment. Please either book a telephone consultation here, or call 111 for further advice.
« Back to search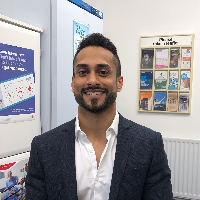 Dr. Ravi Tomar
Portland Medical Centre
184 Portland Road, London, SE25 4QB
Dr Ravi Tomar qualified from King's College London School of Medicine. He then trained to be a GP at University College London. Since then he has specialised in Urgent Care and Paediatrics.
He prides himself on a friendly and approachable manner, attention to detail, a strong grounding in evidence base, a holistic approach and embracing new technologies.
His on going interests lay in improving health services, advancing patient care and the future of medicine.
Education
Kings College London School of Medicine
Oxford University Foundation Programme
University College London GPVTS
Certifications
MBBS, BsC, MRCGP, DRCOG, DCH
Languages
English
Services
Diabetes review, Female medicals, Fertility, Health screening, Men's health, Male medicals, Women's health, Weight loss
Specialties
Care for older people, Dermatology, Men's health, Neurology, Paediatrics, Pain Management, Rheumatology/musculoskeletal medicine, Sports medicine
Please note that information on this page has been provided by the GP