If you or anyone in your household has any symptoms of Covid-19, please DO NOT book a face to face appointment. Please either book a telephone consultation here, or call 111 for further advice.
« Back to search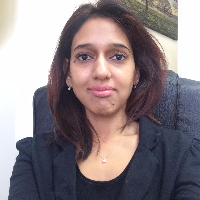 Dr. Sumi Soori
Roseneath Medical Practice
Corner of Mount Ararat & Paradise Road, Richmond, Surrey, London, TW10 6PA
Sumi works at Roseneath Medical Practice, seven days per week. She qualified from Imperial College School of Medicine, London in 2001. She worked as a junior doctor at Kingston and Epsom hospital, before going on to complete her vocational training for general practice in Tunbridge wells. She completed hospital posts in general medicine, surgery, obstetrics and gynaecology, paediatrics, accident and emergency and psychiatry. She has also worked as a local NHS GP for over 10 years.Dr Soori is able to offer a broad spectrum of services to her patients, including day to day general practice consultations, fertility assessment and counselling, family planning advice, immunisations, travel vaccines, mental health management etc. She has a strong interest in Paediatrics and Women's health. She is passionate about her role as a family doctor, and enjoys caring for her patients in a friendly and sincere way.
Education
Imperial College School of Medicine- MBBS
Royal College of General Practitioners- MRCGP
Royal College of Obstetrics and Gynaecology- DRCOG
Languages
English
Please note that information on this page has been provided by the GP