If you or anyone in your household has any symptoms of Covid-19, please DO NOT book a face to face appointment. Please either book a telephone consultation here, or call 111 for further advice.
« Back to search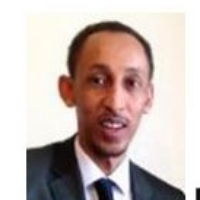 Dr. M Abdullahi
SomDoc Clinic Shepherd's Bush
108 Goldhawk Road, Shepherd's Bush, London, W12 8HD
Dr Mohamed Abdullahi, MBBS, DRCOG, MSc, nMRCGP
Dr Abdullahi is a GMC revalidated doctor based in London and holds MBBS, DRCOG, MSc, Nmrcgp. Dr Abdulahi is a GP and works with NHS and SomDoc Walk-In Clinic and Member of medical professional bodies include RCOG Royal College of Obstetricians and Gynaecologists. RCGP Royal College of General Practitioners, BMA British Medical Association, MDU Medical Defence Association and GMC General Medical Council. Dr Abdullahi has special Interests in Primary Care particularly Gastroenterology. He is also a MedCo approved - as a Direct Medical Expert.His clinics are located in London - Tottenham, N17 and Shepherds Bush, W12.
Languages
English
Services
Ear syringing, Health screening
Please note that information on this page has been provided by the GP