If you or anyone in your household has any symptoms of Covid-19, please DO NOT book a face to face appointment. Please either book a telephone consultation here, or call 111 for further advice.
« Back to search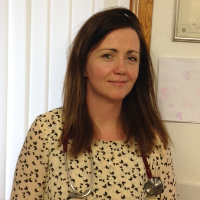 Dr. Helena O'Driscoll
Southcote Clinic
Southcote Rise, Ruislip, London, HA47LJ
I have been a GP since 2009 and have worked in my current practice as a GP partner for 6 years. I have a particular interest in Women's and Children's health although am happy to consult on the wide range of problems that we deal with on a daily basis in general practice, I have a very patient centred and caring approach to my work.
Education
Leeds Universtity 1997 - 2003 - MBChb
Manchester University 2000-2001 BSc Healthcare Ethics and Law
Certifications
MBBS, BsC, MRCGP, DRCOG, DCH
Languages
English
Services
Cervical smear, Diabetes review, Female medicals, Fertility, Health screening, Sexual health screen, Women's health, Weight loss
Specialties
Care for older people, Family planning, Paediatrics, Palliative Care, Sexual Health/Genito-urinary medicine (GUM), Women's health
Please note that information on this page has been provided by the GP