If you or anyone in your household has any symptoms of Covid-19, please DO NOT book a face to face appointment. Please either book a telephone consultation here, or call 111 for further advice.
« Back to search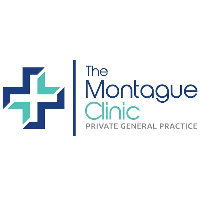 Dr. The Montague Clinic
The Montague Clinic
4 Basinghall Street, London, EC2V 5BQ
The Montague Clinic, The City's GP Clinic, is a private GP service dedicated to providing the highest quality of medical care. Dr Om and Dr Ricky are GPs who also regularly work in the NHS. Same day appointments are available and slots are easily bookable online. The clinic is located conveniently at 4 Basinghall Street, next to the Guildhall, providing easy access to professionals in The City of London.
The Montague Clinic can handle the vast majority of what you would normally see your GP for. If you have any queries, please contact us at info@montagueclinic.com
Education
DR OMBARISH BANERJEE
General Practitioner (MBChB MRCGP PGCert)
DR RICKY GONDHIA
General Practitioner (MBBS BSc MRCGP)
Languages
English
Services
Diabetes review, Men's health, Sexual health screen
Please note that information on this page has been provided by the GP