« Back to search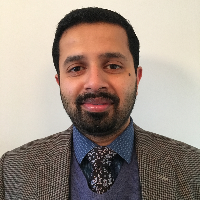 Dr. Jayin Jacob
The Vineyard Surgery
35 The Vineyard, Surrey, Richmond, London, TW106PP
Dr Jacob qualified in 2002 and completed his Post Graduate education in London. He has a keen interest in Oncology and Palliative Medicine having worked in these specialties prior to becoming a General Practitioner. His special interests also include Children's Health, Chronic Disease Management and Sexual Health.
He is a family man who also finds time to work with charities and keeps healthy playing badminton and cricket.
He offers multilingual clinical consultations in English, Russian, Hindi and Malayalam.
Certifications
MRCGP
Languages
English, Hindi, Malayalam, Russian
Services
Diabetes review, Men's health, Male medicals, Sexual health screen, Smoking cessation, Women's health, Weight loss
Specialties
Care for older people, Family planning, Gastroenterology, Mental Health, Pain Management, Palliative Care, Rheumatology/musculoskeletal medicine, Sexual Health/Genito-urinary medicine (GUM)
Please note that information on this page has been provided by the GP