If you or anyone in your household has any symptoms of Covid-19, please DO NOT book a face to face appointment. Please either book a telephone consultation here, or call 111 for further advice.
« Back to search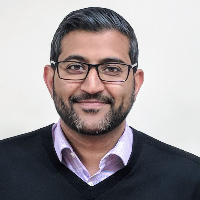 Dr. Sachin Patel
Wembley Park Medical Centre
21 Wembley Park Drive, Wembley, London, HA9 8HD
GP with interest in musculoskeletal and dermatology conditions.
Education
MBBS GKT
Certifications
MBBS, MRCGP
Languages
English
Services
Diabetes review, Ear syringing, Fertility, Health screening, Joint injections, Men's health, Male medicals, Smoking cessation, Travel vaccines, Vaccinations, Women's health, Weight loss
Specialties
Rheumatology/musculoskeletal medicine
Please note that information on this page has been provided by the GP