« Back to search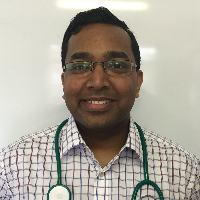 Dr. Nuwan Siriwarnasinghe
Wentworth Medical Practice
38 Wentworth Avenue, Finchley, London, N3 1YL
An award winning GP with special interest in post graduate education and the improvement of NHS guidelines.
A fast and determined learner with a well-balanced and empathetic patient centred approach.
Up-to-date knowledge with well rounded IT skills and a strong positive team player.
Education
Completed my Medical Degree in 2009
Palacky University Medical School. MD, Czech Republic
Completed Foundation Program in 2013
Furness General Hospital, Barrow-In-Furness
Completed GP Training in 2015
James Paget Hospital In Gorleston.
Certifications
MBBS, MRCGP
Languages
English
Please note that information on this page has been provided by the GP