If you or anyone in your household has any symptoms of Covid-19, please DO NOT book a face to face appointment. Please either book a telephone consultation here, or call 111 for further advice.
« Back to search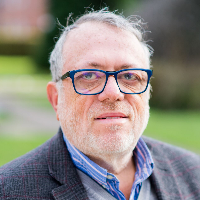 Dr. Jeremy Harris
The Groves Medical Centre
171 Clarence Avenue, New Malden, Surrey, KT3 3TX
Jeremy has been practising medicine at The Groves Medical Centre for over 25 years. His special interests include chest medicine, rheumatology, mental health and children's medicine. Outside the clinic Jeremy loves his golf, Italian food and dreams of one day making wine and honey in the hills of Italy.
Certifications
MBBS, BsC, MRCGP, DRCOG
Languages
English
Specialties
Mental Health, Rheumatology/musculoskeletal medicine
Please note that information on this page has been provided by the GP