If you or anyone in your household has any symptoms of Covid-19, please DO NOT book a face to face appointment. Please either book a telephone consultation here, or call 111 for further advice.
« Back to search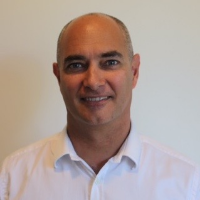 Dr. Nazim Jivani
The Groves Medical Centre
171 Clarence Avenue, New Malden, Surrey, KT3 3TX
Naz was a senior partner of a small practice in New Malden for over 15 years, prior to joining the Groves Medical Centre in July 2014. He has been a GP for 19 years and specialises in Sports Medicine and Orthopaedics. He runs the Shockwave Service for Chronic Tendinopathies at the Groves. He tries at Golf, is a Helicopter Pilot in his spare time, and is studying Portuguese.
Certifications
MBBS, DCH
Languages
English
Services
Diabetes review, Health screening, Joint injections, Men's health
Specialties
Paediatrics, Pain Management, Palliative Care, Rheumatology/musculoskeletal medicine, Sports medicine
Please note that information on this page has been provided by the GP