If you or anyone in your household has any symptoms of Covid-19, please DO NOT book a face to face appointment. Please either book a telephone consultation here, or call 111 for further advice.
« Back to search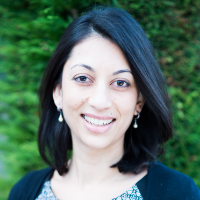 Dr. Shailey Agarwal
The Groves Medical Centre
171 Clarence Avenue, New Malden, Surrey, KT3 3TX
I'm Dr Shailey Agarwal and work both as a General Practitioner (GP) and Aeromedical Examiner (AME). I have been fortunate enough to have an international background, born in the USA, brought up in the Middle East, and have ancestral roots in India. I have a real enjoyment and commitment to medicine but I also relish the outdoors, sport, and music. I practice taekwondo martial arts with my two children and we enjoy traveling particularly to destinations with wildlife and nature. We ski as often as we can and in contrast to that, have a love for the desert. On a more cultural side, I play the clarinet for relaxation.
Education
I trained as a doctor at St George's Medical School, London graduating with distinction in 2001. I continued my GP training in Guildford encompassing ENT, oncology, paediatrics, obstetrics/gynaecology, and geriatric rotations. Over the last 15 years, I have worked in various NHS GP practices across Surrey and London in addition to working as a private GP at The Harley Street General Practice and Harley Street Health Centre. My work over the years has particularly taken an interest in ENT, sexual health, and woman's health.
Certifications
MBBS, MRCGP, DRCOG, DFFP, DCH
Languages
English
Please note that information on this page has been provided by the GP