If you or anyone in your household has any symptoms of Covid-19, please DO NOT book a face to face appointment. Please either book a telephone consultation here, or call 111 for further advice.
« Back to search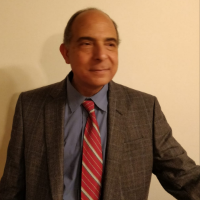 Dr. Ashraf Botros
St George's Medical Centre
276 Lady Margaret Rd, UB1 2RX, UB1 2RX
I have been practicing medicine since graduation in 1981. I started my career as a general practitioner. I felt I need to consolidate my experience at various medical specialty to be able to provide good medical care to my patients. I had all required training in obstetrics and gynaecology. I successfully passed the final exam of The Royal College Of Obstetricians and Gynaecologists Membership. I had also the necessary paediatric training in hospitals before returning back to general practice.
As an experienced GP I have been running the following clinics beside my work as a GP:
- Asthma Clinic
- Chronic obstructive Airway Disease Clinics (COPD)
- Diabetes clinics
- Minor operative clinics
- Men's Health Clinics
- Smoking Cessation Clinics
- Shock wave therapy for various musculoskeletal disorders
Education
1981 MBBCh
1994 MRCOG (Membership of Royal College of Obstetricians and Gynecologists, London)
Certifications
MBBS
Languages
Arabic, English
Services
Diabetes review, Ear syringing, Fertility, Health screening, Joint injections, Men's health, Male medicals, Minor surgery, Smoking cessation, Travel vaccines, Vaccinations
Specialties
Diabetes, Men's health
Please note that information on this page has been provided by the GP